KOMONDOR
























CZECH SPOTTED DOG






GERMAN SHEPHERD DOG





KOMONDOR









GERMAN SHEPHERD DOG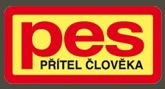 | | |
| --- | --- |
| | |
| | |
| --- | --- |
| | |
27/05/2017


Abbě a Lovászovi se narodila fenečka
We have puppy female, parents Abba and Lovász
Litter "J" Király Puszta
born * 20.5.2017


18/05/2017



Máme 10 štěňátek (4 fenky / 6 pejsků) český strakatý pes


13/05/2017


Charmen Király Puszta V1, Vítěz třídy, Exc.1, Winner of class
Ildikó Király Puszta VN1, very promising 1
Ivria Király Puszta VN 2, very promising 2
Za fotografie děkujeme Monice Bláhové

22/04/2017




We are so happy, Abba expect puppies
Mother: Abba Fehér Csillag Király Puszta x Father: Kulcsi Komisz Lovász
Both parents have health tests HD A/A, ED 0/0 and eye tests Negative!
We accept reservations for puppies.


17/04/2017



Máme potvrzenou březost!!!

Očekáváme jarní štěňátka českého strakatého psa!
Předpokládáme obě barevné varianty - hnědožlutobílá i černožlutobílá a dlouhosrstá.


17/04/2017


Beautiful weekend for us and big succes for Király Puszta Kennel!

XVI. Klubová výstava Pannonia klubu a Národní výstava psů Ostrava, CZ, 8. a 9.04.2017
XVI. Pannonia Club Show and National Dog Show Ostrava

And participation of our daughters in Junior handling.

Király Puszta Kennel Best breeders group 2 place!
Charmen Király Puszta Exc. 1., Exc.2, CAJC, BOJ, BOS!
Ivria Király Puszta Very promising 1!
Ildiko Király Puszta Very promising 1, Very promising 2!
Judge: Ilona Udvardiné Lukács [1] (HU) and Václavík M. (CZ)

Thank you Sylvie for perfect handlig and congratulations you!

17/04/2017



05/04/2017



05/04/2017



06/03/2017



New pics with female "Abba" Fehér Csillag Király Puszta


06/03/2017



Our girls


06/03/2017



Canisterapie s Babou a Charmen

Canistherapy with Babou and Charmen király Puszta


06/03/2017



Majitelé nám poslali krásné fotky "Dorky" Hóvirág a Costy Király Puszta,
děkujeme!!!

Owners of "Dorka" Hóvirág and Costa Király Puszta, send beautiful photos,
thank you very much!!!


05/03/2017


Amur "Raby" Király Puszta

Majitel Amura "Raby" nám poslal foto a velmi milý dopis.
Raby pracuje jako pátrací pes u horské služby GOPR Bieszczady v Polsku a se svým majitelem horským záchranářem, zachránili mnoho lidských životů.
Raby našel i řadu nešťastníků, kteří přišli o život pod lavinou.
Pro jejich blízké je velkou útěchou skutečnost, že se mohli se svým blízkým rozloučit a pochovat jej.

Děkujeme za zprávy a přejeme Rabymu i Kamilovi mnoho štěstí a zdraví, a nesčetně dalších nalezených.

The owner of our Amur "Raby" Király Puszta, sent us a photo and a very nice letter.
Raby works as a search dog to the mountain rescue service in GOPR Poland.
The owner of a mountain rescuer, he saved many lives.
"Raby" also found many dead. For their families, it is a consolation that is to bury and had a chance to say goodbye.

Thanks for the news, good luck and health for Raby and Kamil.

25/02/2017


Our famous boys!
Dar and Achill Király Puszta, send greetings from the US Las Vegas, where filming last week!

28/01/2017


Charmen Király Puszta is TOP JUNIOR FEMALE KOMONDOR of Pannonia Klub CZ

Chovatelská stanice KIRÁLY PUSZTA, Karin a Přemysl MIKOLÁŠOVI, ul. Zřídelní 102/7, 736 01 Havířov - Dolní Datyně, Tel.: +420 602 770 311, e-mail: kiralypuszta@komondor.cz